Early City Centre Tour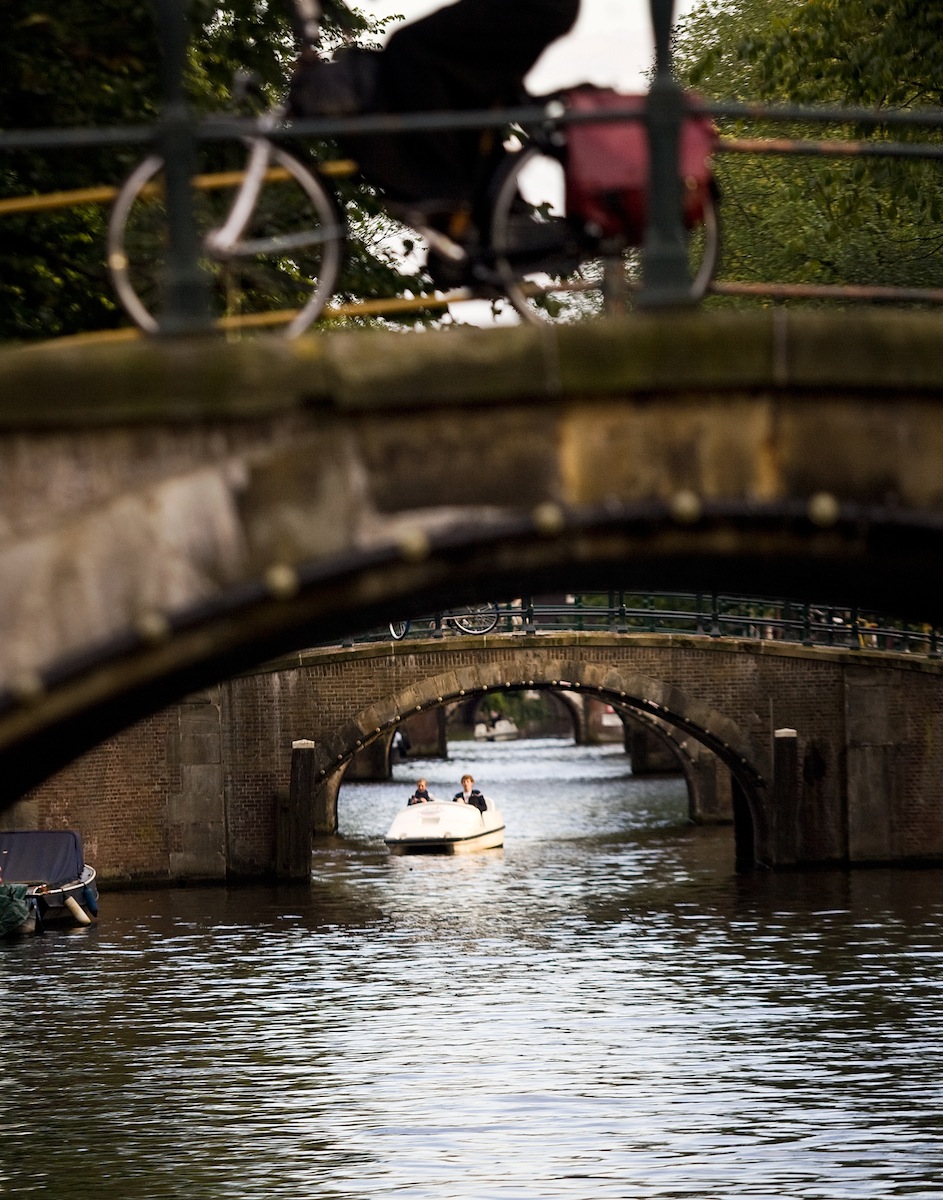 Duration: 90 Minutes (approx.)
The morning is a great time to see Amsterdam before the city wakes. The city is quiet and the traffic not so busy. An Omy Guide will show you the wonderful diversity and compactness of Amsterdam. From the Old Jewish Quarter, to the worlds first multi-national corporation. Be guided through the complicated alley ways and understand how Amsterdam is built on water.
The group is limited to 4 people maximum. (larger groups such as families can book and be provided a private guide)
- This allows you to get more out of your time.
- You learn and experience more.
Omy Amsterdam Guides can talk to you as a person and also assist you with recommendations for your trip.
The tour covers:
- Amsterdam's story from a fishing village to bastion of international liberalism
- Floating Flower Market
- Beguinhof
- The Golden Age
- Dutch East Indies Company
- Amsterdam a city famous for bikes
- Rembrandt's neighborhood
Please note sometimes due to circumstances out of our control some sights may not be possible. We will show you other interesting things if this is the case.
This tour connects you vividly to the neighbourhood. Mixing history, practical tips and showing you local hangouts among the throng of tourists.
This tour was created from customer feedback. Guests wanted a tour that:
- started in the morning so they could visit museums and other attractions after the tour;
- was safe for their young children to walk around Amsterdam;
- wish to make the most of their time in Amsterdam;
- would like to get their bearings for the rest of their time in Amsterdam.
Group size maximum: 4 persons
(if you have a larger group just email us and we will provide you a private guide)
Minimum for this tour is 2 people.
Meeting Point: infront of the Rembrandt Statue on Rembrandtplein
End Point: near Rembrandtplein
Time: 0900hrs

Payment: in cash on the day of the tour
If a date is unavailable please message us an enquiry via the envelop icon on the right hand side labeled "contact us".